Charter House Coalition is a non-profit, volunteer-based organization dedicated to providing basic food and housing in and around Middlebury, Vermont.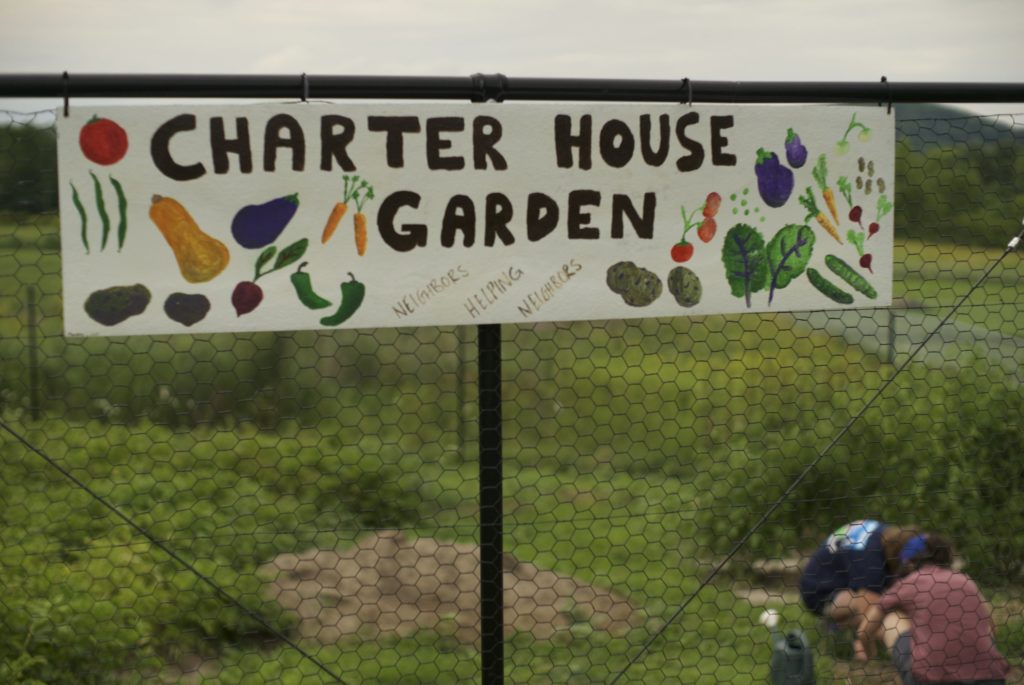 Photography courtesy of Emma Hampsten.
"I want to say thank you for everything; you gave me a home and made me feel safe when I was lost and afraid. You and Charter House gave me family to replace the one I had lost, when I needed it the most. I was angry with everything, but you brought me back and gave me hope again for the future." – Former Charter House Guest
Who We Are
What makes for a caring and compassionate community? Isn't it where people feel valued, included, and respected? We think so.
At Charter House Coalition you can find a roof over your head on a cold night, a warm meal any day of the week, a bus pass to get you where you need to go, boots on your feet, and much more.
How does this happen? It happens because people have repeatedly said they receive more from the experience of being a part of Charter House Coalition than they give. It's true for guests. It's true for our volunteers.
For the year ending June 30, 2019 our volunteers served over 39,500 meals, grew a ton (literally!) of food in our community gardens and housed 134 men, women, and children in our winter shelter and transitional housing programs.
60% of our funds come from this community through agencies, faith communities, individuals, and towns. Over 1250 people, students, retirees, and other community members volunteered in the past year.
There is room for you. Please join us.
Life at Charter House
A guest:
A guest turned volunteer:
A staff member:
"Just a note to thank each and every one of you for the help and caring you gave us during our time of need. Never before have I met such kindness in people. One day I hope to be the one helping out and showing how much I really appreciate all you did for us." —Former Charter House Guest