Donate to our Vermont Art Raffle!
100% of proceeds go to Charter House Programming
Raffle Closes 9:00 AM, October 1
Treeline Terrains: A Work in Progress!
Nathaniel Klein: Artist with Treeline Terrains
Charter House Coalition is a non-profit organization dedicated to providing food, housing and transitional services to the unhoused in and around Middlebury, Vermont.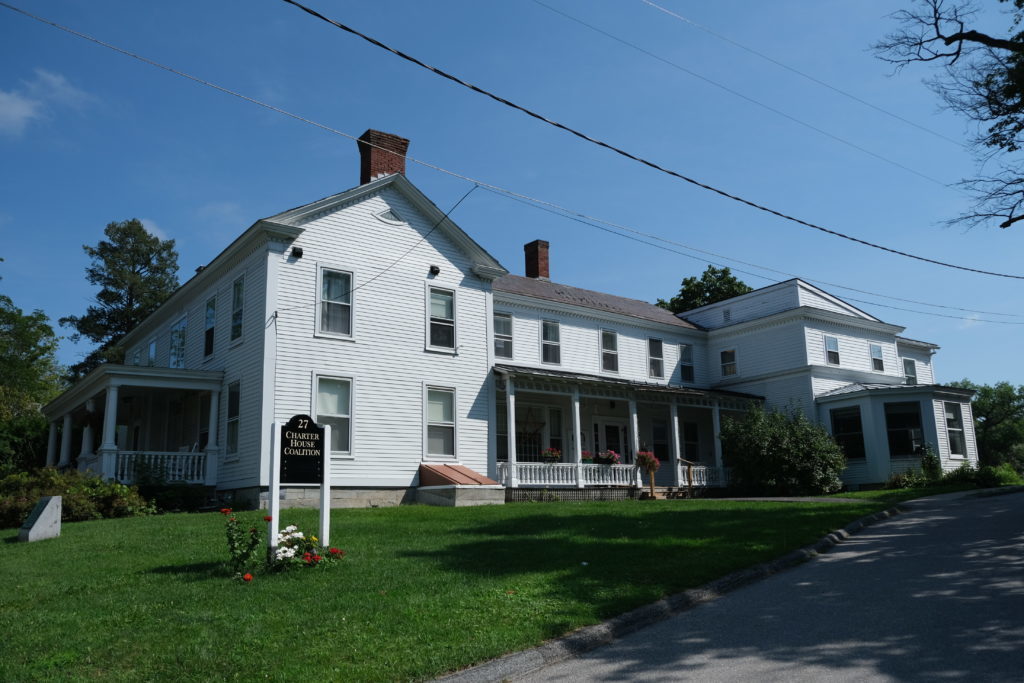 Photography courtesy of Emma Hampsten.
"I want to say thank you for everything; you gave me a home and made me feel safe when I was lost and afraid. You and Charter House gave me family to replace the one I had lost, when I needed it the most. I was angry with everything, but you brought me back and gave me hope again for the future." – Former Charter House Guest
Life at Charter House
A staff member:
"Just a note to thank each and every one of you for the help and caring you gave us during our time of need. Never before have I met such kindness in people. One day I hope to be the one helping out and showing how much I really appreciate all you did for us." —Former Charter House Guest